Twitter Ads is the advertising platform used to reach users on Twitter. Advertising on Twitter enables you to reach out to new users and market your products or services to those who are likely to be interested in what your company has to offer.
A firm can use Twitter's many ad types to construct a campaign that fits its growth goals by using multiple advertising with varied campaign objectives. Whether you want to use graphics, videos, or merely text, Twitter Ads' ad kinds have you covered. Regardless of your strategy's goal, you will rarely be limited in your ability to try something new in a campaign.
The Advantages of Advertising on Twitter
Trends on Twitter
Twitter is all about being relevant and in the moment. It generates rapid buzz around a variety of topics, and when a specific topic, term, phrase, or hashtag becomes popular, it is referred to as a 'trending topic' or 'trend.' Twitter trends may help marketers gain a sense of what topics or discussions are trending on the platform and can also assist advertisers to understand their target audience's interests.
Generate Leads Quickly
Including Twitter ads in your digital and social strategy will expand your prospect database. There are numerous ways to route Promoted Tweets or Twitter cards to your website, whether it's an event that requires users to register or advertising a piece of critical material that you believe will resonate with your Twitter audience.
Increase Marketing ROI
You may improve the ROI of your online marketing strategy by combining Twitter ads with other social media marketing platforms and tactics. Because the audience differs from that of other platforms, you can cover more territory in terms of the types of people your campaign will reach. This, in turn, has the potential to significantly boost your overall ROI as you target fresh consumers rather than marketing to the same demographic over and over.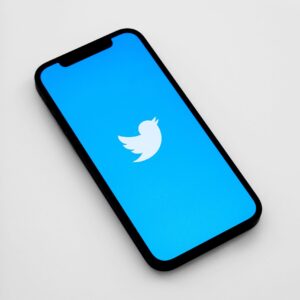 Twitter Groups
Everyone wants to be a part of the in-crowd, and Twitter Circle allows you to select a small audience of your choosing and tweet only to that group. Only others in your Twitter Circle will be able to see and interact with the material. Your Circle could be a select group of significant businesses and influencers for marketing. You might use the function to establish your brand as a thought leader or to share industry information with your target audience.
Low CPC
The cost per click for Twitter advertising is minimal. Unlike other paid promos, Twitter Ads do not cost as much as other digital advertising platforms. Twitter Ads' price takes into account ad type, billable actions, and bids, allowing you to construct a campaign that fits your budget. The lower CPC prices can be used to raise awareness of new deals and launches. Most businesses can discover a solution that suits their marketing budget and overall goals.
Keyword Research
Twitter users that have shown intent can be targeted with keyword targeting. This is a precise and entertaining method of pursuing people who have interacted with tweets that contain your target keywords. Alternatively, target your adverts to users who have used a specific hashtag or word in their Twitter updates.
Communities on Twitter
Social media is all about growing your business, your audience, and your community. So, it stands to reason that Twitter Communities are an excellent tool for marketing on Twitter.
Conclusion
Twitter is a wonderful medium for marketing your company, expanding your audience, and increasing brand visibility.  You have a better chance of getting the most out of your Twitter ads if you target your specified potential clients. Twitter advertisements cost may be acceptable for you regardless of your budget.
Stay up to date with the latest social media marketing trends online at ShiruDigi. Follow ShiruDigi on Facebook, Instagram, YouTube, and LinkedIn for regular updates.
Looking for a Social Media Marketing Agency?
At ShiruDigi, we're a team of experts with practical industry experience. We've worked on the social media marketing for a variety of B2B and B2C businesses in industries like e-commerce, education, HR consultancy, among others. Read out today to learn more about our Twitter marketing services and social media marketing services online.
Stay on Top of the Latest Social Media Marketing Trends Online: