How people interact on social media platforms have changed over the years. With time, people's interest has moved away from image content and towards consuming more of videos. This, in turn, has led to even more businesses and individuals creating more videos to boost their brands, leading to higher competition. Keeping this in mind, we bring you some key YouTube SEO tools that you can use to boost your videos' watch time on YouTube.
Useful YouTube SEO Tools
Adding Tags to Your YouTube Videos
While uploading videos on YouTube, content creators are able to add in tags. This is a SEO signal that YouTube uses to get a better understanding about what the video is about, and hence helps with organic rankings.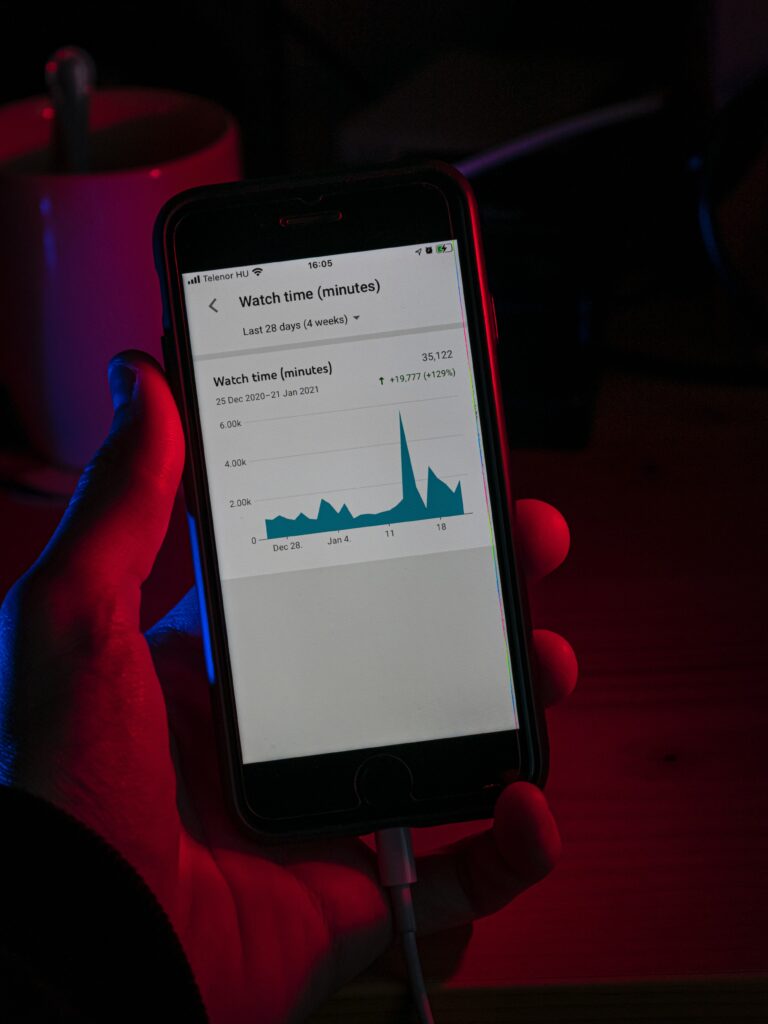 vidIQ Vision for YouTube
vidlQ is a free tool for YouTube SEO that allows content creators to see the tags being used among other information. Since this is available for free, content creators can also get an understanding of what competitors are doing.
Read Also: How to Come Up With Content Ideas For Your YouTube Channel
Keywords Everywhere
Keywords Everywhere is a great SEO tool whether you're working on the SEO for a search engine for websites (Google, Bing, etc) or for video search engines like YouTube. Within YouTube, this tool provides details about the tags added on a video as well as some video insights.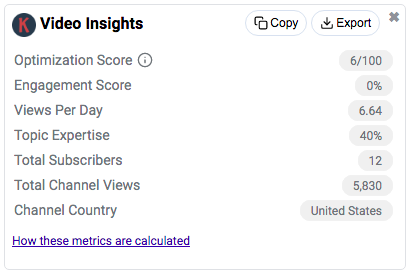 YouTube's Keyword Research Tool
Within the Channel Analytics section of YouTube's Creator Studio, content creators can leverage YouTube's free research tool. While this tool does not tell you exactly how many searches certain keyword phrases get on YouTube, it does provide new keyword ideas as well as a high level understanding on whether or not people are searching for those terms.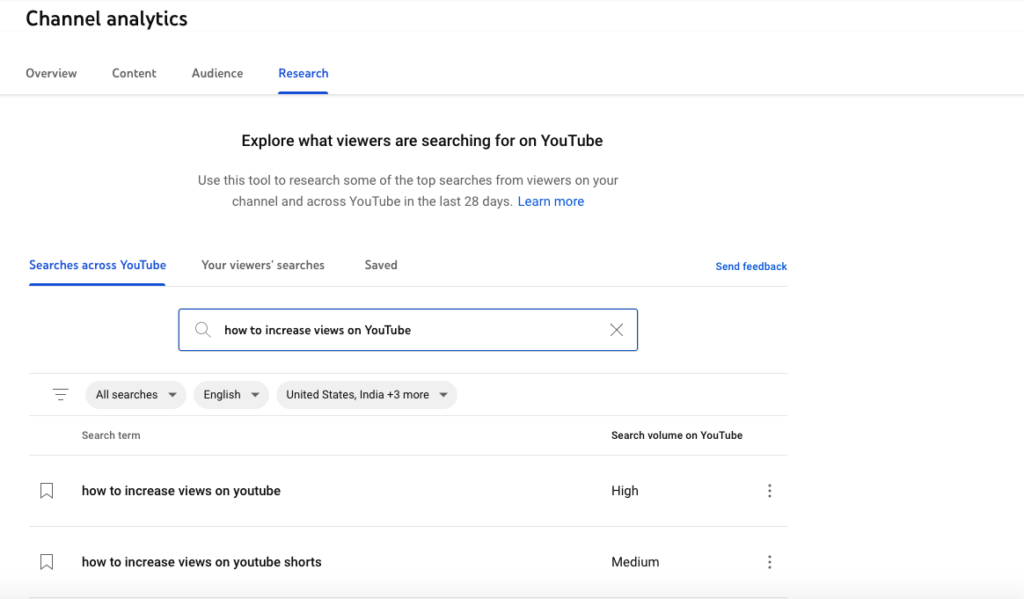 Are there any other YouTube SEO tools that you love to use for your channel? Let us know in the comments section below!
Stay up to date with the latest social media marketing trends online at ShiruDigi. Follow us on Facebook, Instagram, YouTube, and LinkedIn for regular updates around the latest digital marketing tips online.
Looking for a Social Media Marketing Agency?
Reach out today to learn more about our YouTube marketing services and social media marketing services online.
Stay on Top of the Latest Social Media Marketing Trends: