Last Updated: December 19, 2021
Google Ads is a platform many businesses use in order to run their PPC campaigns. It helps brands reach their target audience quicker, and more efficiently. Not only this, it also allows advertisers reach people which are at the different stages of the conversion funnel – awareness, consideration, and conversion – while staying within marketing budgets.
One of the ad types advertises use to target their desired audience is Google Search Ads. Essentially, these ads show up when a user conducts a search on the search engine. An example of how a Google Search ad would look like is: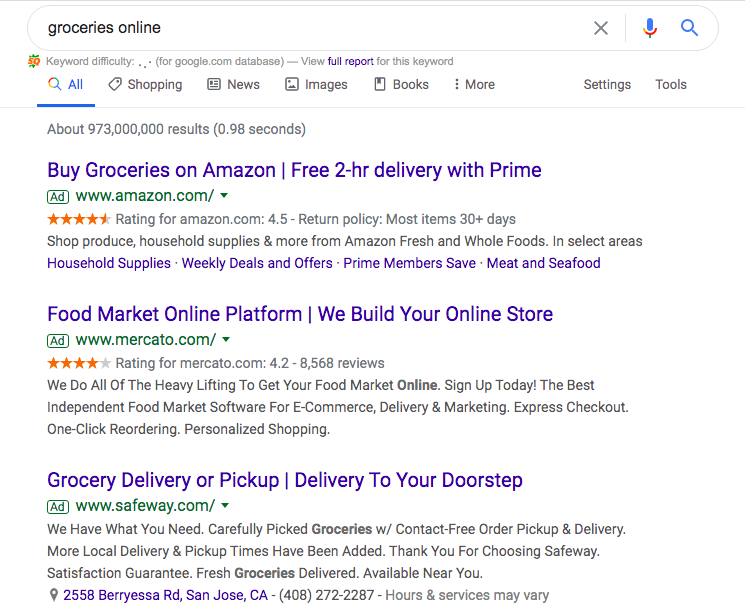 Here, you can clearly tell that these are ads, as the text 'Ad' shows up right under the headline. The ads show up on the basis of how advertisers set up the targeting for Google Search campaigns.
Common Mistakes While Setting Up Google Search Ads Campaigns and How to Avoid Them
While running PPC campaigns, it is important to understand that quality is key. It is better to get 1,000 impressions for a campaign from people who matter to your business rather than 100,000 impressions from people who would never convert on your website. To make sure that the impressions and clicks that your ads are getting are relevant to your business goals, here are some mistakes you should avoid.
Mistake #1: Having Less Than 3 Ads in an Ad Group
Google's algorithm works in a manner that shows the best performing and most relevant ad to its users. For the algorithm to do this and provide the most efficient results, it is considered a best practice to have at least 3 ads in each ad group.
Mistake #2: Not Aligning the Ad Copy, Keywords, and Landing Page
The ad copy is the message that the user sees, the keywords are the search terms your ad copy will show on, and the landing page is where the user goes to once they click on the ad. Not aligning these can lead to the following problems:
When the ad copy and keywords don't align: This means that the ad copy is not relevant to the keywords you are targeting. This will lead to a lower ad click-through rate as users will not find your ad relevant to what they are searching for.
When the ad copy and landing page do not align: When people may click on your ad, they expect the landing page to reflect what the ad mentioned. Not doing so will lead to a high bounce rate on your landing pages.
That's why, it is important that these three things align. Not only this, the campaign's quality score depends on these factors, among others. The better these three things align, the better your campaign's quality score. With an improvement in your quality score, you will start to see improvement in the campaign's performance.
Mistake #3: Having a Very Broad Targeting in Place
While having broad campaigns is a great technique for keyword mining, it also has a drawback. As mentioned earlier, quality is key. We want to go for 100 impressions that can actually lead to a conversion rather than 1000 impressions that won't lead to anything. That's why, target keywords that are relevant specifically to the ad copy, landing page, and business goals.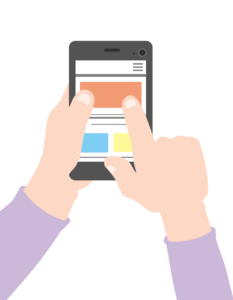 Mistake #4: Not Adding Negative Keywords
Adding negative keywords helps block out irrelevant searches. For example, let us consider the e-commerce giant, Amazon*. They may want to run campaigns for their brand keywords such as 'Amazon' and 'Amazon.com'. Hence, let's assume that they create a Google search campaign and target branded keywords, with the aim to reach more customers looking to shop on their website. Here, the aim of the campaign is e-commerce conversions or purchases.
Suppose the brand adds 'Amazon' as a phrase match keyword in an ad group, and does not add any negative keywords. In this case, their ads will also show up for searches like 'Amazon jobs' and 'Amazon employment opportunities'. It's obvious that these searches are not likely to lead to a successful purchase. But, if the brand adds terms like 'jobs' and 'employment' as negative keywords, Google Ads will not show the ad for searches around jobs and employment respectively.
Do remember, what keywords should be added as a negative depends on the goal of the campaign and what your business wants to achieve out of it. What may be considered as a negative keyword in one scenario may not be in another. It all depends on the goals of the campaign.
*Note: Amazon was taken only as an example to explain why adding negative keywords is important. This does not in any way indicate the strategy, approach, or kinds of campaigns Amazon ran in the past, is running, or plans to run in the future. The use of Amazon's brand name is solely for the purpose of explaining the concept.
Mistake #5: Not Analyzing the Search Terms Report
The Search Terms Report can be accessed at the account, campaign, and ad group level. This allows advertisers to understand the search terms for which the ads showed up. With the help of this report, you can choose to add these keywords to the actual keyword list, or if they are irrelevant, you can add them as a negative. This helps your ads show up for more relevant keywords and block out terms that are not helping with your overall marketing goals.
Mistake #6: Providing a Poor Landing Page Experience
With time, Google has shifted towards giving those websites more importance which provide a good user experience. That's why, the better the user experience on the landing page, the better the performance of the campaign. Things like having keywords present on the landing page, a fast loading speed, among others help improve the user experience of the page.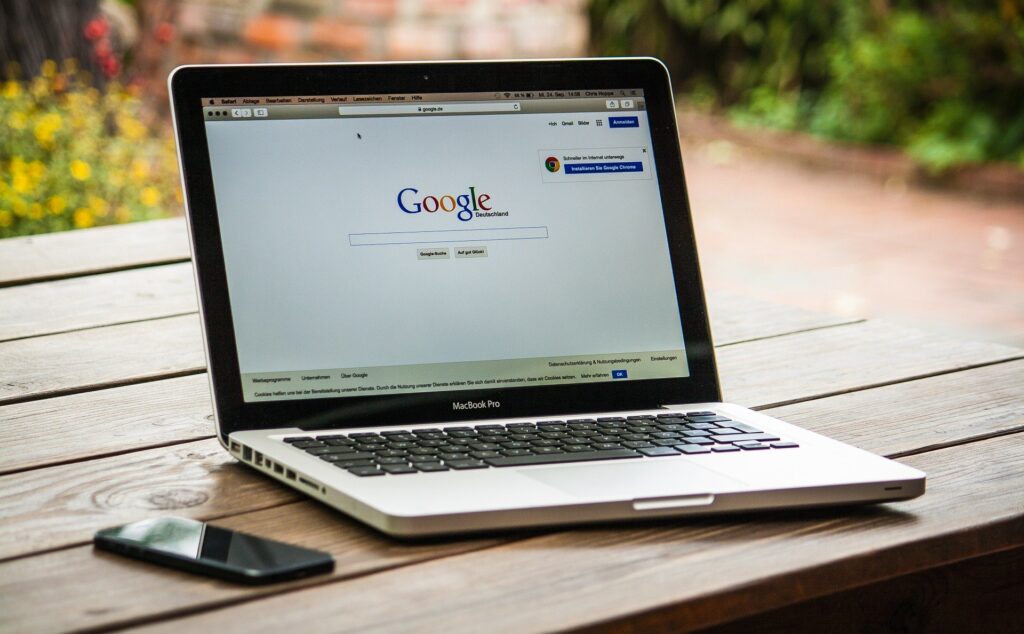 Mistake #7: Focusing on the Wrong Metrics
Different businesses have different goals. That's why as advertisers, we need to focus on the metrics that are relevant to the goals of the business. For example:
E-Commerce Brands: In most cases, the primary goal of PPC campaigns for an e-commerce brand is to drive conversions and revenue. Hence, the main metrics that advertisers look at include:

Revenue
Number of conversions
ROI
CPA

News and Media Sites: There are different goals a news and media site may have. Here are the metrics to consider for these goals:

More Article Views: If the aim is to get more views on an article, then the metrics to focus on are clicks, CPC, and CTR.
Newsletter sign-ups: A newsletter sign-up is considered as a conversion. Hence, some of the key metrics include the number of conversions, CPA, and CVR.
Avoid these mistakes while setting up your Google Search Ads campaigns, and start seeing an improvement in performance! Are there any other Google Ads best practices that worked for you and we didn't mention? Let us know in the comments section below.
Stay up to date with the latest digital marketing trends online at ShiruDigi. For regular updates, follow us on Facebook, Instagram, YouTube, and LinkedIn.
Stay Updated with the Latest Digital Marketing Trends: